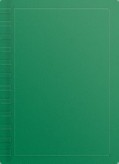 The Jeremiah Project (Pt 1) covers the first 10 chapters of the book of Jeremiah. It is a very in depth look at the book of Jeremiah. It covers the book verse by verse. Many references are made to other books and chapters of the bible in order to help the reader understand the location and history of what is being discussed as well as the spiritual meaning of the writing.
Questions are presented for each section for the reader to respond to. Each of these questions helps the reader to understand better what the author is trying to demonstrate to the reader. Sometimes there in only one or two questions. Other times there are quite a few questions.

The Jeremiah Project (Pt 1) would be suitable to use for a personal study, but probably less so as a group study unless each member was dedicated to doing minimum of at least a half hour of homework before meeting time in order to get through the material and even at that to complete The Jeremiah Project (Pt 1) as a group study it would likely take several months.

I liked that the questions were clear and concise and helped the reader to visualize what is going on in the book of Jeremiah to see how that applies to the Israelites and how it can also be applied to Christians today. Writing the answers down gives a simple and easy document to read as a good reminder of what the Scripture has to say, and not what the author wants us to think about.

Reviewing this book was a catalyst to me being interested again in reading and studying my Bible on a more regular basis. Now I just have to make it happen.

I think The Jeremiah Project (Pt 1) is an excellent way to become familiar with this Old Testament book of the Bible. I would recommend it to anyone who wants to know more about the book of Jeremiah. I gave it 5 stars out of 5.
Thank you to the publishers for providing a copy of the book in exchange for a fair and honest review. A positive opinion was not required. All thoughts are my own.
To see my complete review visit Shelf Full of Books http://kathrynsshelffullofbooks.blogspot.com/2015/08/book-review-jeremiah-project-part-1.html